Ag & Farm Event Venue Facility Rental – Beverly, WV
Dakan Arena & Barn for 4-H, Rodeo, Fairs, Festivals & More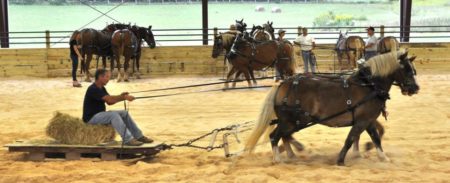 If you are looking for an affordable facility to accommodate your agricultural or farm-related event, Camp Pioneer has everything you need for a fun and successful event. We offer 97 acres, a large barn facility, and our spacious Dakan Arena to help you create the perfect event.
Camp Pioneer is proud to be the current host venue of the Randolph County Fair. We have hosted numerous agricultural, equine, and large-scale events over the past century. Camp Pioneer has the ability to host 4-H events, horse shows, rodeos, bull riding, tractor pulls, farm shows, fairs and festivals, farmers markets, equipment sales, and much more. We have an excellent sound system and equipment, a judging area, and bleachers for spectators of your event. Camp Pioneer can host one day or one night-only events, weekend events, extended duration community events, as well as hosting week-long camps for your larger groups at our campground and dormitory-style lodging facilities.
Ag Building, Concession Stand, Barn & Dakan Arena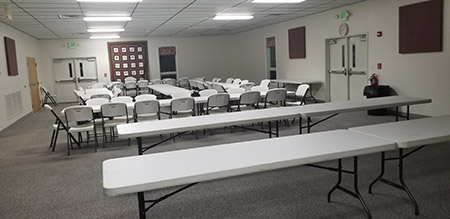 Camp Pioneer's Ag building complex includes a fully-equipped kitchen with concession stand. The Dakan Arena offers superior equine accommodations. Our barn is perfectly designed to host larger events such as concerts and livestock shows. Camp Pioneer has the abundant space and facilities necessary to help make your next big event a success.
Dakan Arena
Dakan Arena Daily Rental Rate – $500 (Friday, Saturday, Sunday); $75 (Monday, Tuesday, Wednesday, Thursday)
Dakan Arena Set Up Fee (Day before or day after main event) – $100
Dakan Arena Audio-Visual System Daily Rental Rate – included in the rental, however we need to know if the audio is needed.
(includes speakers, screens, mics, lapel mic, and phone connectivity)
Agricultural Complex
Agricultural Complex (seats up to 120) Four Hour Rental Rate – $100
Agricultural Complex – With Use of Kitchen Daily Rental Rate – $250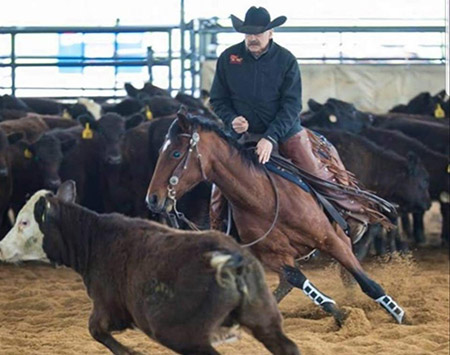 Dakan Arena and/or Agricultural Grounds:

-Includes use of arena, cattle pens, parking and adjacent pastures.
-A discounted rental fee of $100 will be charged for setup/use after 4pm on the day prior to the main event and clean up before 10am on the day after the event.
-Trash cans with liners will be provided around the grounds and will be emptied as needed daily during the event. Renter is responsible for picking up loose trash or additional cleaning fee may be charged. -Additional cleaning fees at $20/hour may be applied for large events or failure of the renter to clean up. The Camp Manager or designated staff member will approve acceptable clean-up.
-Tractor and arena rake not included. A minimum 40 HP 4WD is needed for arena conditioning.
-Arena watering is generally available via the Beverly Volunteer Fire Department for a nominal fee/donation.
-Bathrooms are available at the agriculture building. Bathrooms will be serviced at minimum daily and as needed during the event. Events expecting more than 150 attendees will be required to provide portable toilets at the event's cost.
-Event Timers must be provided by renter. Areas to hang the timer have been installed over the gate entry.
-Cattle pens are suitable for unloading both large (pot-belly) and small (gooseneck) trailers. Pens suitable for approximately 120 head (6 to 10 cwt) cows. Water tanks provided.
-A camp manager or staff member will be on-call or available during the event for emergency maintenance issues.
Audio System: Includes 2 wireless microphones (one headset, one handheld) and PA system. PA system includes hookup for auxiliary source such as iPods and external timing devices. Extra batteries included. System must be returned in same condition as rented. PA system will be provided functional at the beginning of the event. No sound technician is available throughout the day. PA system must be returned to the Camp Manager at the end of the event. Renter is responsible if system is left unattended during the rental period.
Barn: $200/day includes use of twenty-two permanent stalls, covered pavilion for 40 additional expo stalls, wash racks, and water. Bedding not included. Shavings may be purchased onsite for $7/bale. Manure should be deposited in designated area. Stalls must be stripped by the renter and manure deposited in a designated area.
To learn more about our barn facilities and are equine center, please visit our Equine Section. For more information on how our facility can be of use to you, please call us at: 304-636-3638.