Affordable Mountaintop Concert &
Event Venue Rental in Beverly, WV
Stages, Indoor & Outdoor Accommodations, Campground, Kitchens & Concession Facilities
"No Event Too Big or Small – 97 Acres to Handle it ALL"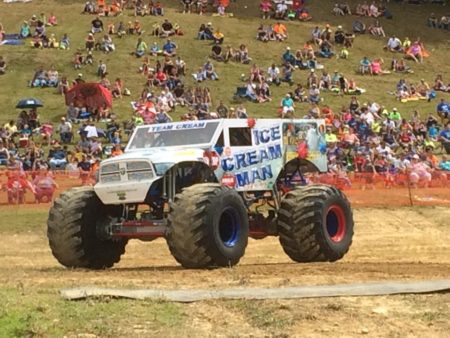 Looking for the perfect venue for your large-scale event in West Virginia? Camp Pioneer in Beverly is conveniently located just a few minutes south of Elkins in the beautiful, remote Appalachian Mountains adjacent to the Monongahela National Forest. We offer your guests an experience like no other. Camp Pioneer is your single source for everything you need to make your event a tremendous success! From your indoor and outdoor venue requirements, stages, sound, lighting, restroom and hygiene accommodations, campground needs (primitive tent and full-access RV camping), dormitory-style lodging, kitchens, concessions, catering, and so much more, we can offer as much or as little as you need for events of all sizes up to regional-sized events. Camp Pioneer offers 97 acres for your event! No event is too big or too small.
Camp Pioneer – Large Scale Event Venue
Music Festivals, Mud Racing, Car Shows, Gun Shows & Fairs
No matter your budget, Camp Pioneer will work with you to ensure that your event is memorable for all the right reasons. As the region's most affordable large-scale event venue, we have the facilities, resources, and flexibility necessary to plan and help execute all types of large attendance events. Whether you are looking for a location to promote a gun show, car show, concert, music festival, demolition derby, mud racing event, craft and hobby fair, speaking engagement, or other event in the area, Camp Pioneer has a lot to offer. We are open and willing to talk to you about your ideas and help you lay out the groundwork to make your event a success. We have multiple kitchens and areas that can serve as concession stands, operational bases, and office areas. Contact us to set up a time to visit our facility and see all the options we have available. Call: 304-636-3638.
Rent Our Bluegrass & Country Concert Barn Venue in West Virginia
For nearly a century, Camp Pioneer has been hosting all types of community events for groups and businesses throughout the local areas, as well as for state and nationwide promoters. Our large Ag facility includes a fully equipped kitchen capable of operating a concession stand. Multiple outdoor pavilions and features across 97 acres are available to accommodate your event. Our barn is a favorite location to host events such as bluegrass and country concerts, livestock shows, and more. We have the modern, well-equipped space and facilities required to help make your next event great. If you would like to arrange a tour to look at what we have to offer, please let us know.