Summer Camp Venue Facilities
in the Appalachian Mountains
Host Your Summer Camp at Camp Pioneer – Beverly, WV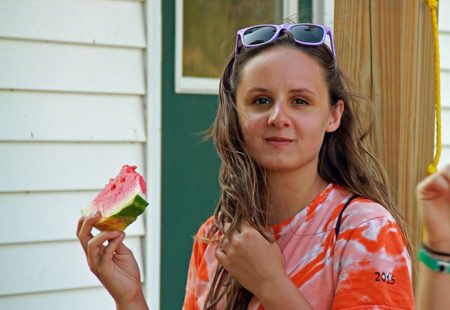 If you are looking for a well-maintained location and facilities with rustic appeal to organize a church, hobby, or academic summer camp, Camp Pioneer offers the perfect facilities and environment to make your camp a success. Located in the beautiful Appalachian Mountains of West Virginia, we have a full kitchen, dining hall, assembly hall, fire pit, fishing ponds, walking trail – and a lot of space! Many outdoor areas are available that are ideal for arranging small group meetings, lessons, and activity stations.
Plan Your Meal Options and Itinerary for Nearby Attractions
You can choose to prepare and serve your meals in our fully-equipped kitchen facilities or request catering for your camp breakfasts, lunches, dinners, and snacks. Many exciting and unique adventures and attractions are just a short drive away, and Camp Pioneer is located adjacent to everything offered by the million-acre Monongahela National Forest. While many of our guests choose to spend their entire camping experience on-site, there are a few wonderful local opportunities you won't want to miss while traveling to and from Camp Pioneer!
Create the Perfect Church, Horse, Hobby, and Academic Summer Camp
Our comfortable dorm rooms offer the perfect solution for overnight residential camps. Various buildings on-site can be used for a nurse's station, store, or office. We also have a groundskeeper on-site at all times. For more information on how we can help you create the perfect summer camp, kids camp, church camp, horse camp, or any other camp, call Camp Pioneer at: 304-636-3638
Camping: The entire campground can be exclusively rented by the event at a rate of $600 per day. This includes 57 campsites and unlimited primitive camping. The event may in turn sublet and manage campsite rental for the event. Regular camping rules will apply. Maintenance personnel will be available on an on-call basis. The event renter will be responsible for any damages due to subletting. Campsites may also be rented individually at the regular rates. See camping contract for rental rules and rates.
Additional information on our Camping & Lodging Options
*Note: Special group rates may be available for certain dates throughout the year. Please call for details: 304-636-3638.