Barn & Equine Wedding Venue in West Virginia
Rustic Country Charm With the Freedom to Customize Your Special Day
Camp Pioneer offers a unique wedding venue for our country girls and boys preparing to tie the knot. Our beautiful rustic barn is a unique venue full of charm and classic romance that everyone can appreciate. Our relaxed, laid back style and pastoral setting enables our couples complete freedom to design and enjoy the type of custom wedding celebration that expresses their love of all things equine, or the rustic beauty of the wild, wonderful West Virginia mountains. Many of our couples choose to exchange vows on horseback with horses alike bedecked in their finery – truly a sight for all to behold.
Dakan Arena & Agricultural Complex – Venue Information
Rustic Chic to Sophisticated Modern Barn Weddings – Affordable Country Grace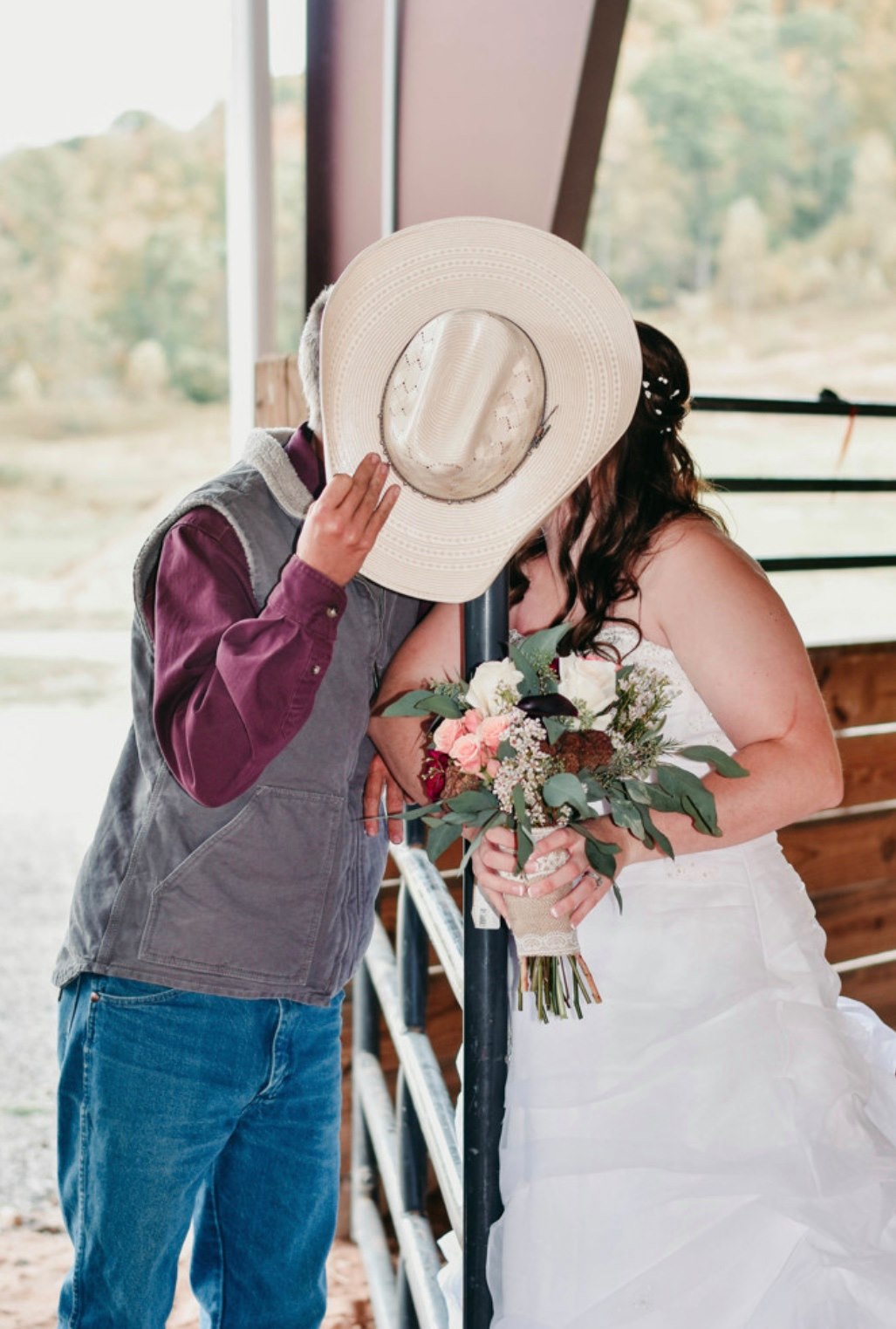 Barn Weddings at Camp Pioneer are straightforward and affordable – the common sense choice for smart couples embarking on their journey together as a married couple. Start out on your journey together with an abundance of love and faith – not an abundance of debt! Harness up help from family and friends to prepare your reception meal or have our team provide delicious catering for everyone. Our professional wedding hosts offer an extensive selection of design schemes ranging from classic country rustic-chic to simple yet sophisticated vintage or modern rustic looks according to your personal preferences so you can have it all for your special day.
The Perfect Barn Venue for Your Mountaintop Wedding Reception
There may be nothing quite as picturesque as our classic barn lit up with thousands of sparkling lights at twilight just as the sun dips below the endless mountain vista. For our couples saying evening vows, the magic just begins as the sun sets. Choose an amazing light show complete with spotlights and our state-of-the-art sound system to get the party started with your favorite music selections and choice of meal for your reception. An inside fireplace and outside fire pit are also available to create the perfect spaces for your special occasion. Planning on offering adult beverages? We offer simple on-site accommodations for your entire wedding party and all of your guests, as well. Want an amazing wedding venue that you and your guests will remember? Let us make it happen for you.
If your dream wedding involves a barn or equine theme, our team is ready to help make your perfect day a reality without breaking the bank. Contact us and let us know what we can do for you at: 304-636-3638. A la carte and comprehensive packages are available.
Learn more about Dakan Arena and our other on-site venues here.